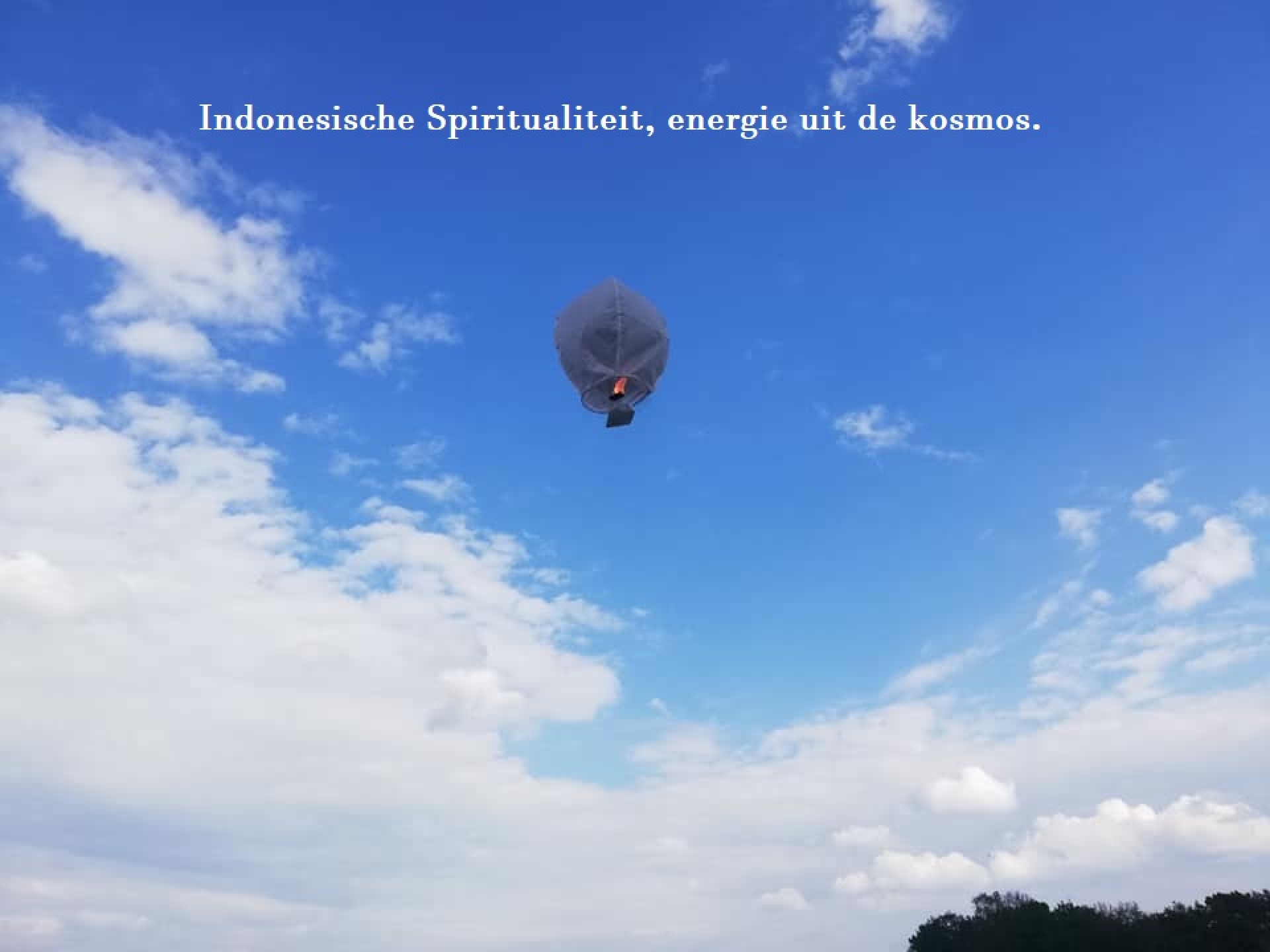 My keris pusaka
My pusaka keris.
When i was very young my grand mother always told me beautiful stories about that beautiful and mistik country Indonesia.


She also told me the stories about my grand grand mother who was an Indonesian prinses raden adjeng Augustine Setjodiredjo.
"When you grow up, you are going to get a keris" she told me...
My grand grand grand father was Doktor Jawa Raden Mas Setjo di Redjo, Wedono and Javanese dokter from east Java, Panarukan, Wedono from Prajekan.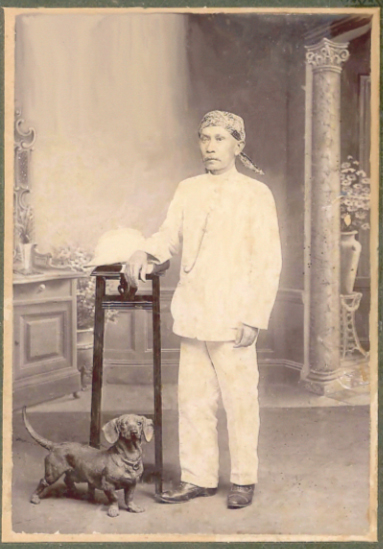 During World War 2 my grandparents were send to a Japanese concentration camp,and all Priyayi from east Java, Panarukan, were killed by the Japanese army.


On 3 december 1944, the Japanese Ohara corps killed all nobility from Panarukan in the forrest of Bodjonogoro.
In remembrance:
Bagoes Bambang Soetopo Soedibio Koesoemo, Regent from Panaroekan;
Abdoelkadir Sosro Amidjojo, Wedono from Panaroekan;
R. Soedarsono, Wedono-kotta Sitoebondo;
R. Ismangoen Danoesoebroto alias Soerjadi, wedono from Asembagoes;
Mohamad Saleh Hardjowidjojo, Wedono from Wonosari;
R. Ngabei Mohamad Joesoef Joedodihardjo, Assistent-Wedono from Tegalampel;
Soekirno Hadiwinoto, Assistent-Wedono van Asembagoes;
R. Madiroso Koesoemowidjoio. Assistent-Wedono from Kendit;
Kjai Abdoelgani Singoatmodjo, Assistent-Wedono from Sitoebondo;
Baharoedin Soemodiredjo, Assistent-Wedono from Panaroekan;
R. Soepradi Soeriokoesoemo, Assistent-Wedono from Djangkar;
Djojosoetikno, Assistent-Wedono from Kapongan;
Moestopo Patmodiredjo, Assistent-Wedono from Banjoepoetih;
Mohamad Imam Soerowidjojo, Assistent-Wedono from Ardjasa;
Dasri, Assistent-Wedono van Besoeki;
M. Endin Soemodipoetro, Assistent-Wedono van Soebah;
R. Soepangat Prawiro Hadiwinoto, Assistent-Wedono van Pandji;
Tajidin Soemosoebroto, gepensioneerd Assistent-Wedono from Tjoerahdami;
Tajipi, gepensioneerd Wedono from Tangbatang (Madoera);
R. Soetjipto Martokoesoemo, Commies-Redacteur of the Secretarie from Regentschapsraad van Panarukan;
R. Soedarsono. Ambtenaar P.T.T. te Sitoebondo;
Sainoedin alias Sosrosoeseno. Writer of the Djaksa-office te Sitoebondo;
R. Mohamad Zainal alias Kromosastro, Mantri-goeroe, desa Treboengan te Sitoebondo;
Abdoel Madjid, Lightwaiter te Panaroekan,
Mas Santrijo Djojoatmoko. Hoofdoppasser of the Regent of Panarukan;
Ponidjan, Managerof thet Hotel te Sitoebondo;
Tajidi, Mantri Passerwezen te Sitoebondo;
Arnawi alias P. Soetri alias Reksokario, Desaheadof Pasirputih;
Go Kiem Ho, Wijkmeester te Sitoebondo; en
Kyan Chin Kei.
The Ohara corp also murdered:
Saheroen Soemodiredjo, Assistent-Wedono van Mlandingan, killed in captivity te Mlandingan (Besoeki);
Ang Tjwan Khing, Handelaar te Panaroekan, geexcecuted te Antjol;
Kariowisastro alias Hanapi, Desahoofd te Mimbaän, killed in captivity te Banjoewangi,
Endin, Spoorwegarbeider te Diember, killed in captivity te Banjoewangi;
Pak Saemi, Waker van de Regentschapspasanggrahan te Pasirpoetih, killed in captivity te Banjoewangi;
Sech Saleh bin Salin, Procureurbeambte (?-JP) te Sitoebondo, killed in captivity te Banjoewangi;
Imamoedin, son of Hoofdpengoeloe te Sitoebondo, killed in captivity te Banjoewangi.
Lots of lineage from the priyayi from east Java left Indonesia and fled to the Netherlands, taking their most pressiouse possessions with them.
My family lost the valuable pusaka's during that time, but my grand mother told me the legend of the keris: "a keris always looks for his family to come back to...".
When growing older, my father got a keris from uncle Piet, and when my father past away i got the keris what changed my life completely.
When searching for the family heirloom i met very much descendants of the east Javanese priyayi, and some of the kerisses were donated to musea, some still kept and taken care for as pusaka, and some donated the keris to me, because they wanted their keris beeing fed and honoured as presiouse family heirlooms, just to keep the tradition alive.


I am so proud to take care of those beautiful heirlooms of east Java, in memory of my Indonesian origin...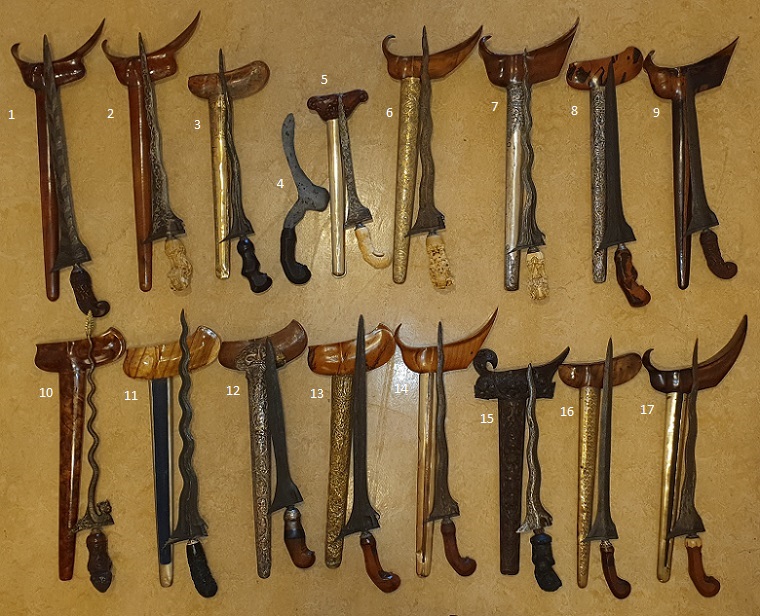 Keris 1 and 2 are my first pusaka, Yin and Yang, the keris i got from my father.
Keris 3 is from a descendant from the priaji from Panarukan, uncle Eugene.
Kudjang 4 was a birthdaygift from Richard and Willemijn.
Keris 5, 6 and 7 are from a descendant from Raden Mas Setjo di Redjo, brought to the Netherlands by his 3rd doughter.
Keris 8 and 9 are from a father in law.
Keris 10 is a own pusaka.
Keris 11 is from a descendant from the priaji from Panarukan, kept in Teuge.
Keris 12 is given as pusaka, comming from Jacolien van Breemen uit Den Bosch
Keris 13 is given as pusaka, comming from Marjanne uit Almere
Keris 14 is given as pusaka by Henk Brouwer
Keris 15, 16 and 17 are given as pusaka comming from family Jansen, heirloms from their father.